"Back to the Future" Becoming a Reality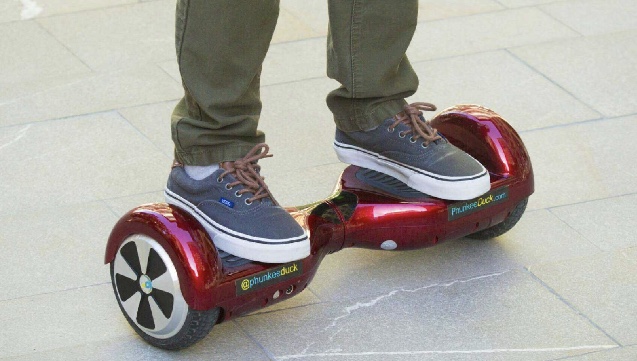 Madison C., Staffer
January 23, 2017
Although we don't get to ride around on hover boards, drive flying cars, or have self-drying clothes, "Back to the Future II" did ace the prediction of technological gadgets and systems being rapidly produced in the 2000s. If Marty McFly was sent back to the future and happened to visit today, I don't think he would be disappointed in the new tech being showcased this year.
Starting off with accessories, Google announced their new watches, Angelfish and Swordfish, to debut in early 2017. These small circular watches are sporting a Google assistant, smartphone independence, and an abundance of apps. Suitcases are also rocking new technology this year. Companies plan to have digital locks and a scale feature to alert the consumer if they're exceeding the airplanes weight limit.
When asked how they feel about the new technology and how fast we are making technological advances, sophomore Colton Stenger said, "I think the new technology coming this year is pretty cool and is interesting and I am excited for it. I think it's crazy how fast we are making technology advances with new, innovative things coming out quickly." Sophomore Taylor Dorenkott said, "I am excited to see all of the new and innovated devices, but I'm concerned about how they will affect our youth." Sophomore Halle Carter also replied, "This new technology can make people really lazy but it can also really help and make people live longer and healthier."
New technology is also melting into personal health. Sick of having a blast at the beach but having to suffer a week long sunburn? Sunscreen pills are coming this 2017! According to a recent study, ingesting the extract found in these pills reduces the risk of sun damage by 84% and allows for people to be exposed to twice as many UV rays. Wound sealing laser points will also be presented in 2017. If you were to get a cut while hiking and you're three miles away from your first aid kit, you could zap it with the laser and it would slow bleeding and work as a cauterizer.
In terms of bigger items, many companies debuted new car technology at the CES convention. Ford announced they will be adding the Amazon Alexa to their new cars. BMW showcased their new free floating touch system called the HoloActive Touch system. Nissan is incorporating Al tech from NASA. This new system alerts the driver if the car comes across a situation it can't react to in autonomous mode. It works as a back-up plan to make self driving cars safer and reliable.
Although some of these items come with a hefty price tag that may not fit a high schooler's budget, this new technology does affect us. Our generation will be the ones that may make our world look like 2015 to McFly. We are the most technologically exposed generation and soon we will be in charge of making new inventions.