Changing The School Schedule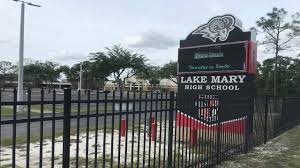 Brynn W, staff
November 15, 2019
Schools across the country have many different ways to schedule their attendance. States throughout the United States including Colorado, Montana, Oklahoma, and Oregon have schools with four day weeks, typically Mondays through Thursdays, but with longer hours. In opposition to the western schools, towns southeast of Louisville has year-long schooling. Taking this into consideration, should Lake Mary switch the classic five day school week up for a change?
"I would have all year long and more consecutive breaks. When we have 3 months off for summer I forgot half the stuff we learn and the 1st quarter of school is to remind your brain of what you forgot," said Leah Witham. If you truly look at the results of graduation percentage or standards testing scores, schools that do schooling all year have higher percentage rates than other schedules.
"I feel like going to school only 4 days a week is better for me. I like having long summer breaks just to get away from school and clear my head," said Lia Boling. Many people need a long time away from school. I think everybody has a different preference on how much time needed for themselves
"I think the schedule is fine, but waking up and starting school before 8 o'clock is hard," said Lisa Brandt. High school students have to be in their 1st period at 7:20 meaning waking up around 5 or 6. Many high schools are pushing their hours back from 7 to 8. With an extra hour of sleep, students' attendance records, grades, and GPAs are improving.
So what schedule is best for you? What would you do to the schedule if you could change it?