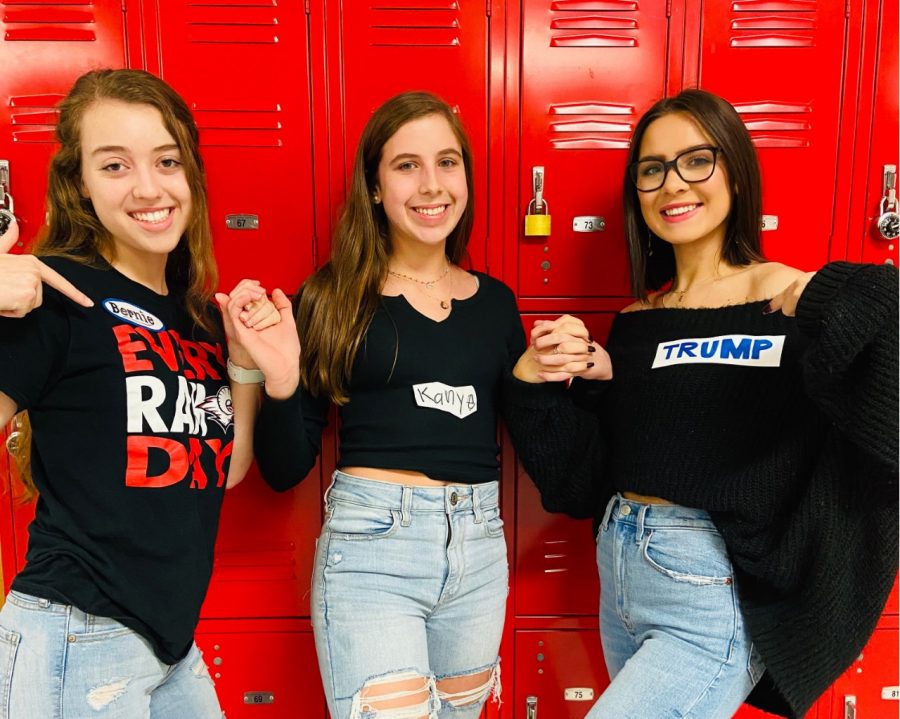 A lot of famous personalities want to be president. Some of these candidates include Kanye West, Dwayne "The Rock" Johnson, Lizzo, and Danny Devito, as well as Betty White and many of the Kardashian sisters. Fake campaigns and blog posts have been made favoring one person above another. Over the course of the week, 73 students and teachers were asked "Who would you choose?" from the list of nominees. 
The statistics are shocking. Over 40% of the student body chose Dwayne "The Rock" Johnson as their first choice for president. Meanwhile, a mere 0.3% chose the Kardashian sister(s), equating to just 2 students. The second place vote was just nearly won by Danny Devito, with 15 student votes, whereas Lizzo had 14. Kanye West, though his campaign was most favored and elongated in years past, gained just 9 votes, or 12% of student preference. Lastly, Betty White, everyone's favorite 98-year-old actress and comedian, sadly remained second to last, with just 4 votes, all from teachers.
With billions of internet users, a large percent went to Kanye. Though near impossible to calculate, hundreds of articles have been written of Kanye's dream to become the United States president. West also has many campaigns, Instagram accounts, and fake web ads regarding his 'presidency'. Though suggested, many of the nominees have little, to no information or fan base of this election. Recently, the internet's political debate has skyrocketed because of the upcoming election, yet there is nothing to be seen of these counterfeit candidates.
If Kanye were president, what would you do? Flee the country, become a member of his party? Who knows? However, as far as we know, none of these candidates are truly up for debate, another year of actual candidates is to come.