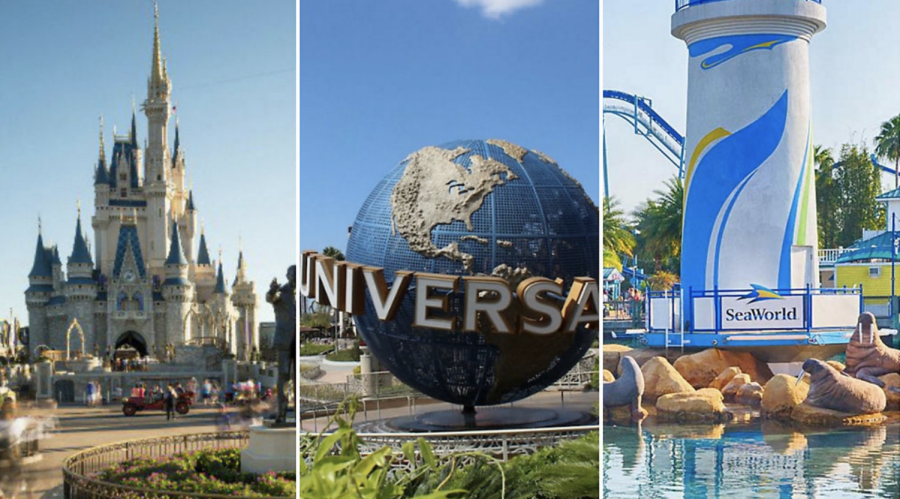 Every year, millions of people from across the globe visit attractions us Floridians often don't think twice about: theme parks. Just trying to name all of the parks in Florida seems like a never ending task. Magic Kingdom, Animal Kingdom, Universal, Islands of Adventure, SeaWorld… the list goes on. These attractions bring in billions of dollars in revenue each year, from park tickets, to food, hotel pricing, and other forms of entertainment. Theme Parks aid in growing Florida's economy, and without them, the state would not be nearly as financially well off as it is today.
Although now, while everyone is quarantined, theme parks had to COMPLETELY shut down. The amount of revenue these parks are now losing daily is unbelievable. According to The Orlando Business Journal, Walt Disney World has lost approximately $38 million per day since closing, Universal Orlando Resort has lost approximately $10.79 million per day, and SeaWorld Orlando has lost approximately $1.78 million per day. They have calculated that so far Orlando has lost billions of dollars since being locked down in quarantine. 
By closing, not only have theme parks lost money, but an enormous amount of people have temporarily lost their jobs. Disney alone had to furlough around 100,000 employees. This leaves thousands of people jobless and therefore relying on the measly unemployment checks they are receiving from the government. Theme Parks helped to employ thousands of people as well as boost Florida's economy, and now that they are closed, everyone employed by the organizations are taking a major hit.
Unfortunately, this will not be over anytime soon. Both Walt Disney World and Universal Orlando Resort have yet to announce opening dates. Even once the parks do open, they will most likely put regulations on their attendants, such as requiring them to wear masks or limiting the amount of people that enter the park each day.
The day these theme parks open once again, millions of people from around the world will be overjoyed to know that they can finally vacation at the parks we know all too well.