What is The Summer I Turned Pretty?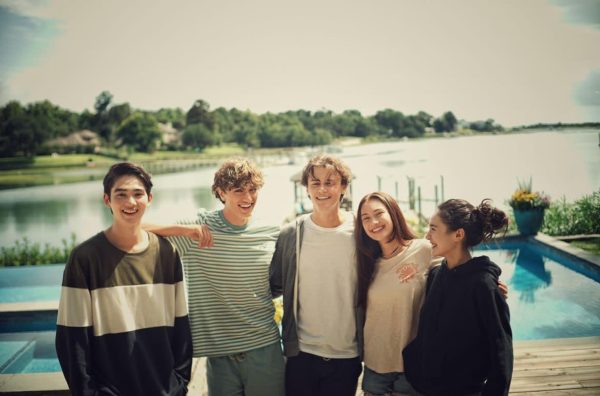 "The Summer I Turned Pretty" is a book series by Jenny Han that was released in 2009 up till 2011. The book received an adaptation TV show in 2022. The show became popular very fast through TikTok making it get renewed on Prime Video, and brought back the classic "Which boy is better?" question because of the younger generation. The story is about a girl named Belly Conklin and her summer experiences with two brothers, Conrad and Jeremiah. There's a love triangle between them with Belly caught in the middle. It's all about the complexities of love and relationships.
The Love Triangle
In "The Summer I Turned Pretty," Belly finds herself torn between her mom's best friend's sons, brothers Conrad and Jeremiah. Conrad is the brooding, mysterious type, while Jeremiah is more outgoing and friendly. Belly always had a crush on Conrad, which made her decision between the boys more difficult. Belly has feelings for both of them, and throughout the series, she navigates the complexities of her relationships with each brother. It's a captivating love triangle that keeps you guessing and rooting for Belly to find her true path. We asked some students who they would choose if they were Belly. One student said, "I would choose Conrad because they look better together, and Jeremiah is cringe-worthy and boring, and his outfits are bad." Another stated, "I think I'm team Jeremiah in the show but definitely Conrad in the books." We asked for many more opinions on the topic, and it shows that Conrad is a bigger selection. With Conrad being charismatic and witty with a mischievous side, but still someone who has a soft spot for Belly. Meanwhile, Jeremiah is kind, compassionate, and a great listener. These opinions show that most people within the young adult area choose Conrad over Jeremiah in both the show and the books. Reading the books, we know who Belly ends up with, but do we believe the author, Jenny Han, is going to change the final decision for Belly in the series, or is she going to keep it? We'll find out soon. But in the meantime, who would you choose?