Fashionable People at Lake Mary pt 2
As a student at Lake Mary I have seen a lot of basic outfits and a lot of unique outfits. Here are a few fashionable people I have seen at Lake Mary.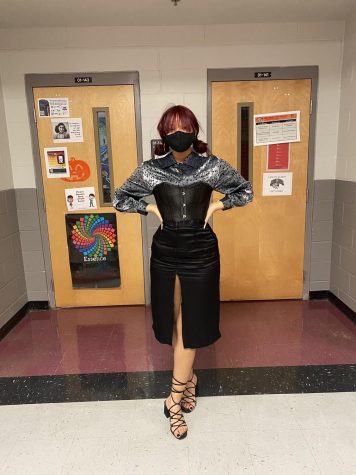 This is Britney she is wearing a mens sliver button up with a black corset and a midi black skirt with black heels. She gets her clothes from "Goodwill". She says "I am my own fashion inspiration".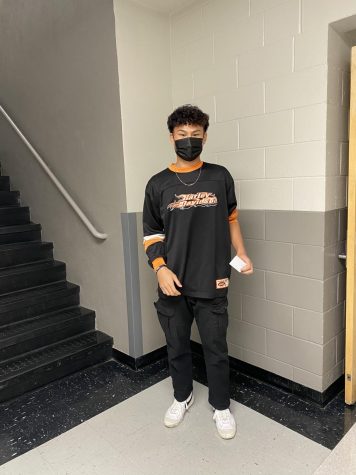 This is Justin he is wearing a Harley Davidson long sleeve with cargo pants and nike blazers. He shops at " Walmart and he thrifts most of his clothes."
Instagram: Justin.tayb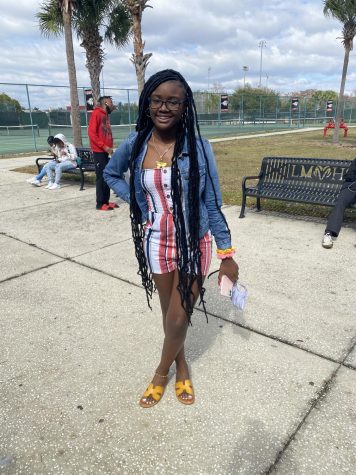 This Unaya, she is wearing a colorful jumpsuit with yellow sandals, jean jacket and a butterfly chain. She says she gets her clothes from " H and M, Forever 21, Shein, Hot Topic and Tilly's." She says she doesn't have a fashion inspiration.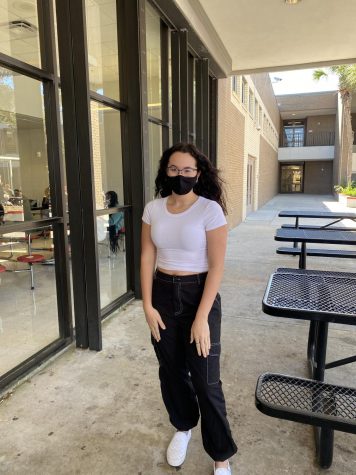 This is Mia Vanhorn she is wearing a ribbed white t shirt and black pants with a inverted stitch. She gets her clothes from online or thrifting. Her fashion inspiration is "Emma Chamberlin or her friend gabby".
Instagram: Miaxcatherine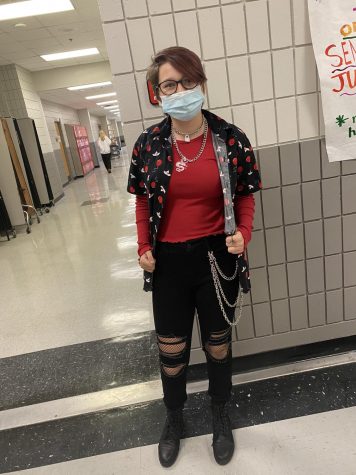 This is Katy, she is wearing a red shirt and black pants with fish nets and chains. Katy loves to get her clothes from Hot Topic. She says " My fashion inspiration is this one girl who walks around school and I think she looks really good, so I kinda take inspiration from her."