Varsity taking Freshman 4 star QB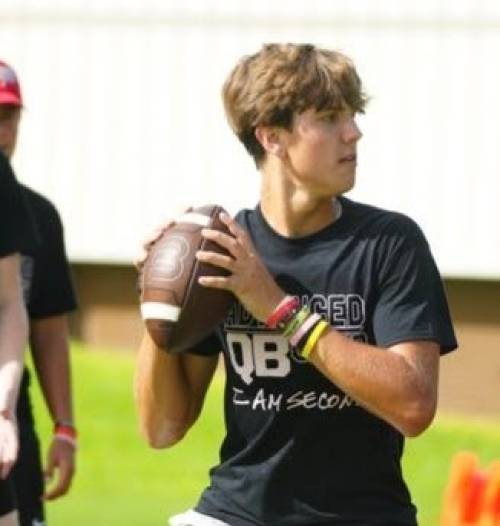 Freshman quarterback Noah Grubbs is a 6'3 giant of a player and a key part of the freshman team.  At least, he was until he was promoted to the varsity team.  Why would Lake Mary advance a freshman to varsity so soon?
Noah Grubbs has the perfect accuracy and speed and he can throw the ball and 90mph and drop it in your hands while you are running. According to Curtis woods,  "Noah Grubbs is a 4 star Qb. He going D1. He already got offers from good colleges." If you don't wear gloves when he throws, well, you will have marks and scratches on your hands. Noah grubs deserves to be on varsity but his old freshman teammates need him more than varsity needs him. Freshman Lost against Seminole because there offense wasn't as good as what it was good against Lake Howell  and we had to adjust to just run plays and no pass plays and the new QB.
Blake Trouge says,  "I feel like freshman needs him more than varsity. He was a key player, and now we have to figure out how to adapt for the next game."
Leave a Comment