Jamaican playlist (Gospel & Regular)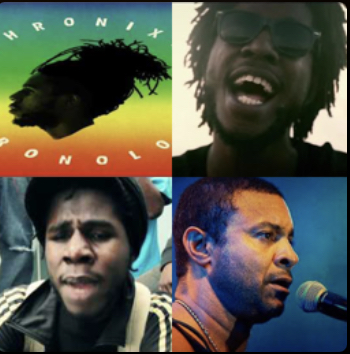 There are multiple different cultures and every culture express themselves through their songs, the rhyme, the rhythm, the beat, it all changes based on the genre. Jamaica has multiple genres of songs — gospel Reggae, dancehall, reggae, souls, and R&B. Okay, yes, some songs have vigorous languages, but the others are great for the most part. Growing up in a strongly religious Jamaican household, the music you listen to varies between gospel and reggae (but mainly gospel). I am going to give you a list of songs from different genres to expand your music taste.
The literal definition of Gospel music is teaching the revelation of Christ. In other words the different music follows Christ's journey through time; some songs dates back to when he was crucified and nailed to the cross while others, sing about his ever longing mercy and forgiveness. Here is a list of songs that are constantly played throughout my week:
I Don't Mind Waiting- By Juanita Baynum
Take A moment and Live: Grandmother Song- By Glacia Robinson
Broken Vessel- By George Nooks
 Help Me Through The Storm- By Jabez
Mi Nah Go down de- By Michael Reid
Apple Of Thine Eye- By Rashell Pearce
The Battle Is Not Yours- By Yolanda Adams
I Can Feel Your Glory- By Kevin Downswell
Thats Enough- By Kevin Downswell
The Battle May Be Hard/Jesus Gone To Prepare/ Heaven Is Betta Than This/ When we get to…- By Marvia Providence
At other times when I am not listening to gospel music my reggae playlist has over 200+ songs on it. Here is a list of those songs:
One Love- By Bob Marley and The Wailers
No Woman No Cry – By Bob Marley and Bill Laswell
Who Say- Buju Banton
Blessed- Buju Banton
Pull It Up – Beres Hammond and Buju Banton
Give It All You Got Today- Beres Hammond
Fight This Feeling- By Beres Hammond and Shaggy
Strength Of A Woman- Shaggy
You girl- Shaggy and Ne-Yo
Night Nurse- Gregory Issacs
These two genres of songs are the most listened to genres in Jamaica mainly because of the uplifting and inspiring beats. Having diversity is very much needed no matter how small it may seem.
Leave a Comment