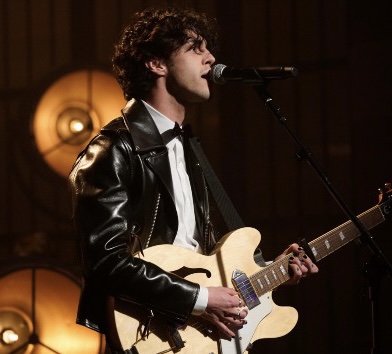 Bringing back the classics
His song "Until I Found You," released in September 2021, became one of the biggest hits for the past two years. The vibe of his music video for the song was loved so much that he's now dropping his second album, but for his so-called throwback character, 'Troubadour Sanchez," it will be his debut album. Stephen Sanchez is bringing back nostalgia by keeping his mindset in 1964 and creating classic pop-rock songs.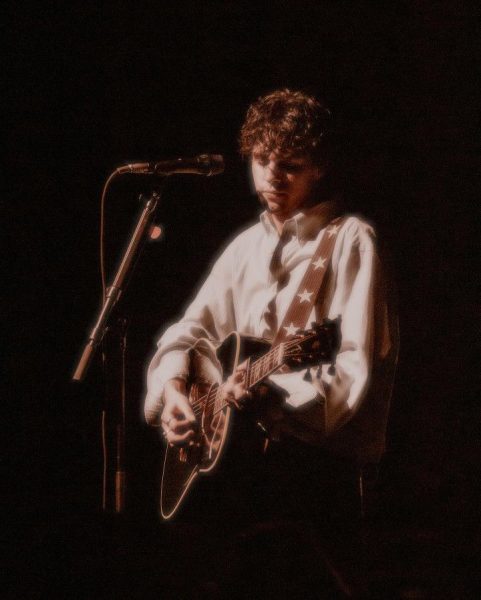 Who is Stephen Sanchez?
Stephen Sanchez is a 20-year-old music artist from El Dorado Hills, California. He started his journey by making covers of popular songs. It all started back in June 2020, after he posted his cover of "Cigarette Daydreams" by Cage the Elephant that went viral on TikTok. He eventually posted an original called "Lady By The Sea" to the platform. Stephen's video caught many record labels' eyes, and he signed to Mercury Records/Republic Records and started making his own work. He came out with the song "Until I Found You," which easily became a big hit and gave him many opportunities to perform live on late-night shows. Sanchez performed on the James Corden, Jimmy Fallon, and Stephen Colbert shows. He continued to release an EP that contained the hit song, then later on made more singles and variants, such as a piano version and a remake with artist Em Beihold of "Until I Found You".
Where is he now?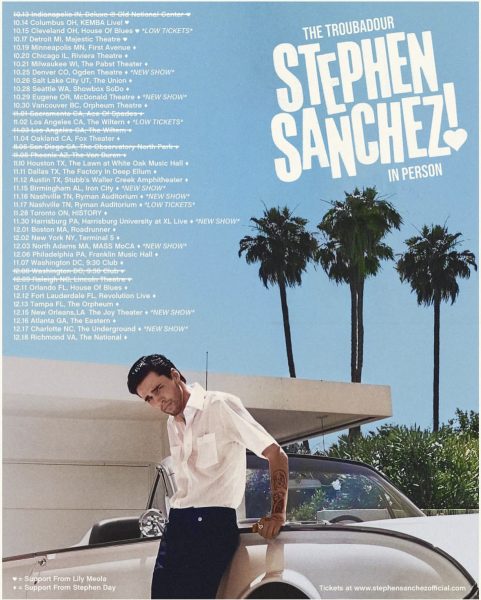 Stephen Sanchez is finally making his debut with the theme of 1964! Some of the songs on the album have already been released. His songs tell a wonderful love story between "Troubadour Sanchez" and "Evangeline." The songs that were released that talk about the major parts of the love story are "Evangeline," which is the love story arc and being completely smitten by someone; "Only Girl," which is about how Evangeline left a man named Hunter to be with Troubadour Sanchez; "Be More," which plays a part by showing Sanchez confessing his love for Evangeline; and "Until I Found You," which is about reconnecting with someone you once loved. Steven Sanchez is also on tour. If you ever get into his music or your into the 1960s theme you will have the opportunity to see him.