Best Christmas Light Houses in Lake Mary!
Every year, chances are you or a neighbor decides to put up some holiday decorations for Christmas. Some people will light up a few bushes or maybe an inflatable or two. But this article is about recognizing the people who went above and beyond to show their Christmas spirit. On December 3rd, my family and I drove out to find the best Christmas decorated houses in the Lake Mary area and came away with 7 selections.
253 Main Street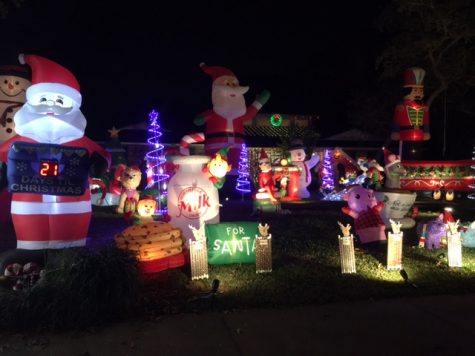 Just off Country Club Road is this inflatable heaven house, with over 50 inflatables and also a nice curtain of lights covering their roof and front porch, although you can't really see that from the image. The largest decoration was the toy soldier inflatable on the right, which we estimated to be around 20 feet tall.
Washington Avenue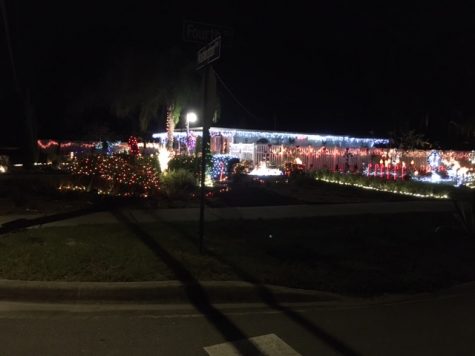 Washington Avenue is mainly used to take a shortcut from Country Club to Longwood-Lake Mary Rd, but it also is the street where we found this house. There's not a particular standout piece, but they did a beautiful job covering their entire house, yard, and driveway with multicolored lights.
Pine Shadow Lane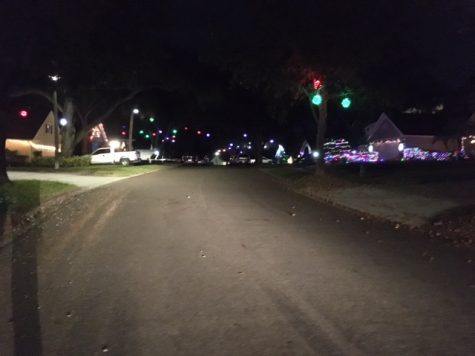 In the neighborhood "The Hills of Lake Mary," is Pine Shadow Lane, where the residents came together to create a symmetrical Christmas display. As you can see in the image, they hung red and green spherical lights in the trees, and it all comes together nicely.
101 Mill Run Drive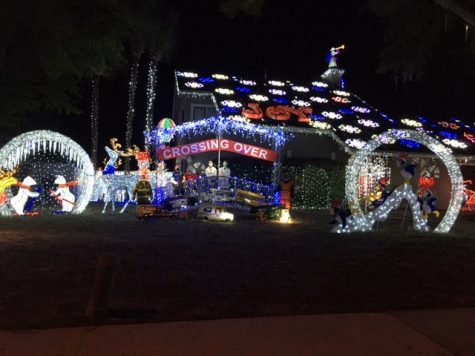 Last year this house was selected for the previously mentioned TV show 'The Great Christmas Light Fight,' and it's easy to see why. There are always several cars here to look at the lights, making this easily the busiest house on the list. On the left of the frame, you can see they made cardboard cutouts of pandemic workers, which I thought was a nice touch.
3382 Regal Crest Drive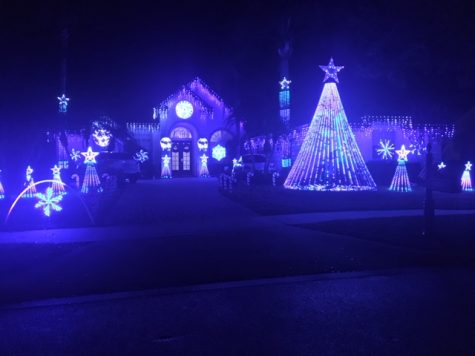 This house is in a private neighborhood (Alaqua Lakes), but if you live there or know someone who does, it might be worth it to come see this house and the following one. The standout is easily the huge Christmas tree, but another strength of this house is their variety of lights.
3225 Regal Crest Drive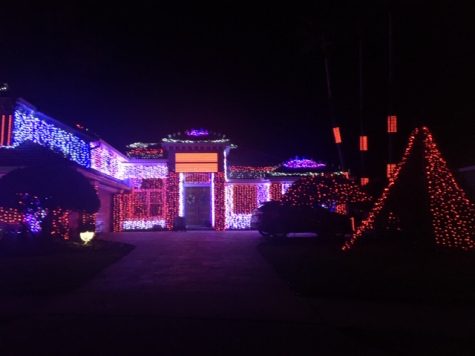 This is the second house in Lake Mary that has made it onto the 'Light Fight.' I visited this house for the second time and was again impressed by their dedication to covering every single part of the house, as well as a really good light show.
Lake Mary City Hall (Corner of Lake Mary Blvd and Country Club Rd)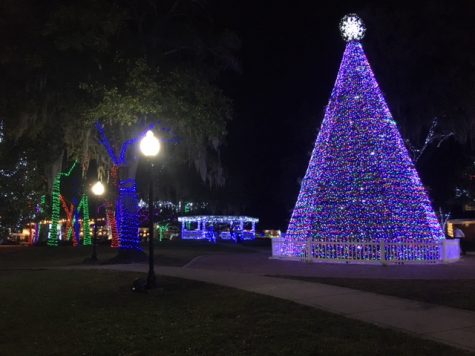 This isn't really a house or even in a neighborhood, but I had to include this beautiful display that I'm sure most of you have at least driven by. The city has been doing the same display for years and they always do a great job. The clear standout would be the massive Christmas tree that dominates the scene and is at least 15 feet taller than the Regal Crest Drive display.
Sorry if I missed any great houses, but if you want to go look at some terrific displays for Christmas, these might be your best bet.
Leave a Comment