Rams Running for Student Government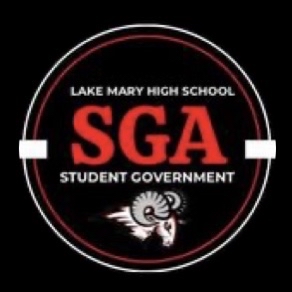 If you ever thought you might want to be president one day, why not start off small? Join student government. Student government is like the real government but without the power and illegal kickbacks. They are responsible for student activities, policies, events, and more. Several students are currently thinking about running.
One of the people running is Sophomore Izzy Riva and she's running for Junior Vice President and she said, "I hope to make our student body more organized and fun so it's enjoyable for everyone. I've run both my Freshman and Sophomore years, so this would be my third time running. I hope to learn how to be a better leader and what makes students at LMHS happy. I'm running because I want to have a greater role in my school." Izzy has previous experience as she has run since Freshman year. She seems very determined and excited to help LMHS become the best it can be.
Sophomore Allie Nein is running for Junior President and she said, "I decided to run for student government in hopes of being more involved in school and to help students have a great high school experience. I hope to encourage students to be more involved and get excited about events. I ran for President during my Freshman and Sophomore years, and I got elected both times. Being President these last two years has allowed me to learn a lot, and I believe that I have what it takes to lead the class of 2024 in a greater direction. As President, I will listen to everyone and make sure their voices are heard." Similar to Izzy, she also has the previous experience that would make her a great candidate. Additionally, she has a plan to make sure everyone is heard, which is very important when leading hundreds of kids.
Also running for Vice President is Sophomore Joshua Johnson and he said, "My slogan is "Oh My Gosh! Vote For Josh!", and I made it as a joke so people would remember it when voting. I am running because I want to make a difference at LMHS and create a positive legacy for years to come. I was President at Markham Middle School in 8th grade. I made some great changes there that I hope to carry over to LMHS. I hope to expand my knowledge on how to be a great leader and answer the question "What qualities create a great leader?". It seems like he wants to make some positive changes to LMHS that will hopefully benefit more classes to come. Also, he has previous experience just like Izzy and Allie which will help him in the long run if he gets elected.
The candidates that we interviewed were just some of the fantastic rams running for student government. They all have amazing qualities that would make each one of them great leaders for the upcoming school year. Now it's in the hands of the student body to decide which one of these rams will get to take on the role of President, Vice President, and Secretary.
Leave a Comment