The Memorial Park – Remembering to Seize the Day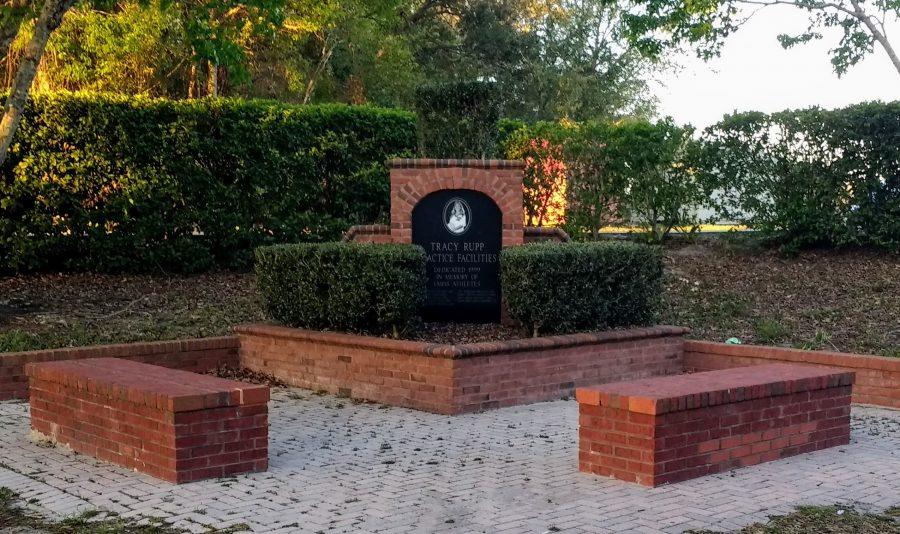 Ana R., Feature Editor
March 16, 2017
There is a square brick sitting area surrounded by neatly trimmed bushes by the portables. It commemorates students who have passed away and keeps them in our collective school memory.
How many of you knew what it represented or even realized that it was there? For a while, I myself thought it was a wall for remarkable LMHS athletes, those who had gone off to certain schools or teams of renown. It's easy to write it off as the past and continue on with a resolute "That's not for me." Death, unfortunately, is for all of us. Our youth does not deter tragedy or chance. Whether it is illness or an accident or bad choices, we can die and some of us have. However, it's been years since the memorial has been updated and it was only until last year that we started caring for it with more respect.
English teacher Mr. Mallory realized how forgotten this place had become, where students would just throw trash and use it as a way to skip class. The last names added had been in 1999. As part of his class, he took students there during the existentialist unit in order to teach them how brief life can be, even for the invincible youth. The  nine names on there each have their own story and importance. What would we do if we ran out of time? What would we regret? How would we feel if we passed tomorrow and we were forgotten? He said that most kids took a different view on the monument and were genuinely interested in learning about these students. Junior Gabriel Gatehouse took part in this experience and says "Going to the memorial for the dead athletes was a little heart wrenching for me. My mother and uncle grew up across the street from Matt Ranck, and my uncle was there when he died. Something about the story made it seem like it could never really happen today but when I saw the name, I felt sick to my stomach. I started to feel worse when I saw the shape of the memorial, with all the trash everywhere."
This is why the second step was to clean it up  and with team of kids, they pressure washed the area and picked up the trash that had been collecting there. Now, a year later, they plan on doing a second clean up on Saturday, April 8th. Apart from offering those community service hours we all need, you get a chance to have a good time while helping keep up important memories.