Well Rounded or Overwhelmed?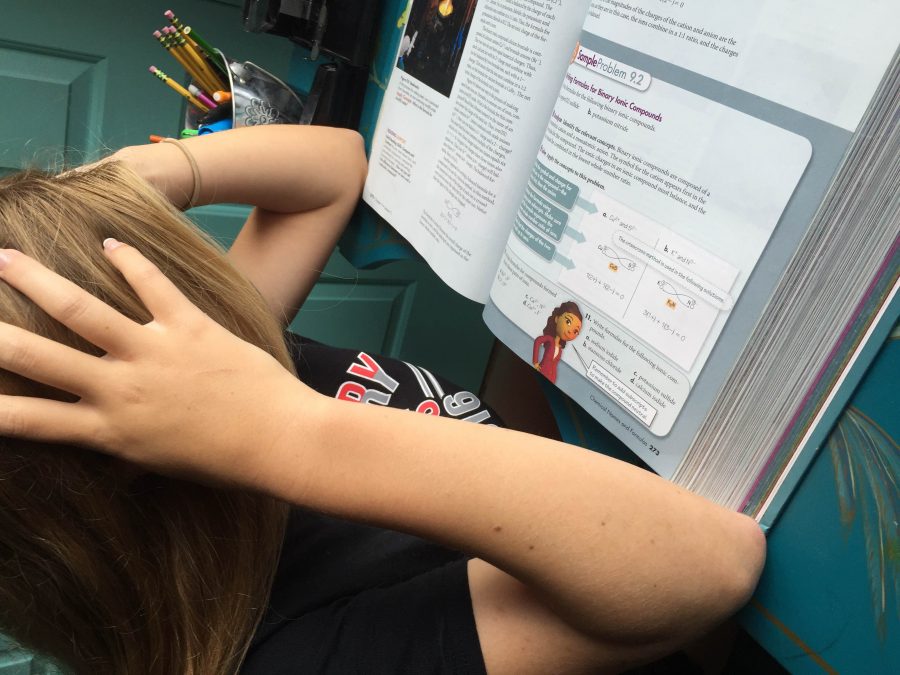 Ryan M., Executive Editor
April 25, 2017
Recently, the word "well rounded" has been heard throughout the halls in classrooms, from guidance counselors, and even seen on college websites.  It seems that every year their expectations get higher, and the acceptance percentage gets slimmer.  Everyone wants to go to the top schools but, as we've heard countless times, it doesn't always depend on how high your GPA is.  Nowadays, schools expect not only involvement in clubs, sports, and other after school activities, but hours of volunteer work, AP or honors classes, and, of course, an incredibly high GPA.
The amount of work does not sound appealing to many, but if your dream is to attend a good college and earn a degree, this just might be your reality.  A "well rounded" student conquers all of this and then some, but is it too much to handle?  Sophomore Jenna Gould shared, "I feel that the word well rounded means that you are contributing to your school and community in many different aspects.  I think it is hard to balance all the activities but I don't think the colleges are asking too much because that is what it takes to gain a competitive edge over other students."  Everybody has a dream school, whether it is Harvard or something more local.  Not many are willing to sacrifice their dream, so they do whatever it takes to achieve their goal.  This majority includes sophomore Rashelle Toro, who dreams of attending FSU.  Rashelle said, "I think it could be overwhelming for some students, but college isn't easy to get into and you have to work hard for it."  She thinks what they expect isn't too much.
Getting accepted into a top-notch school is something to be proud of, but how hard is it to get there?  As demonstrated above, a student's dream to pursue and education at a particular school can be enough to try their hardest on a test, or join over ten clubs.  Marcel Baez, a sophomore, stated, "I stay up late studying every night.  It all pays off."  Marcel dreams of attending North Western University someday.  Although they can be tough, AP classes, dual enrollment, or getting involved in your community can help you not only meet your goal but prepare yourself for it once your there.
It seems that the majority of students at a Lake Mary are fueled by an everlasting drive to attend a good college and receive a quality education in order to prepare them for a future in whatever field they choose.  Through hard work, experience, and persistence, rams can thrive and excel in college and their careers.  While it might be a LOT of work, we all have the ability to continue down our educational paths, and although it can be overwhelming, being a well-rounded student can help prepare you.