Kirsten's Korner: YoungLife? What's That!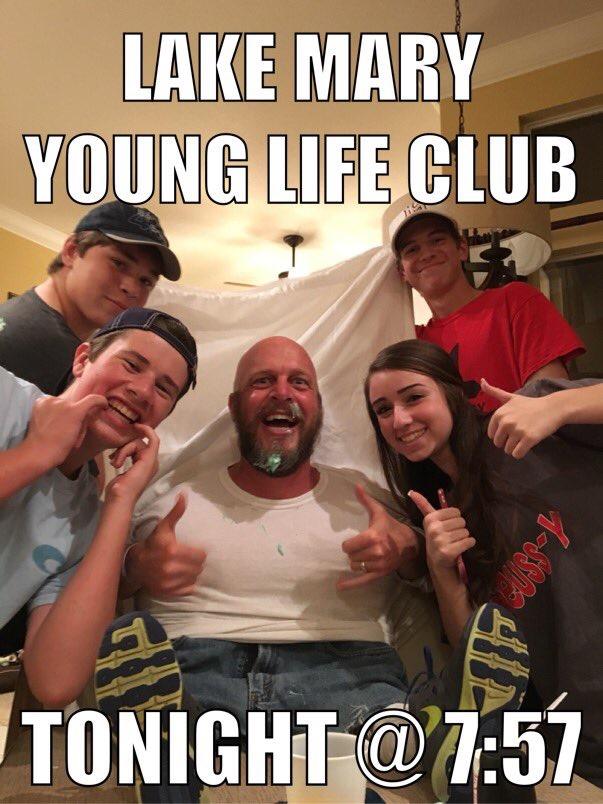 Kirsten K., Campus Editor
September 7, 2017
The first time I heard the word YoungLife, I thought it was another weird "word trend" like YOLO and SWAG basically promoting young and reckless behavior overused by middle schoolers.  It wasn't until someone invited me to attend a "YoungLife Club" that I experienced the weirdest yet best night of my life.  I was in a room with total strangers, besides my two friends, squealing out the lyrics of Katy Perry songs, as if it was totally normal.  Within the first five minutes of club, my guards were down and my freak flag was flying high.
For those of you who don't know what in the world YoungLife (YL) is, or what it entails, let me put it this way: it's a non-denominational Christian ministry of college students and adults who remember what it was like to be a kid, wanting to reach out to middle and high schoolers, spreading God's message. Basically, the YoungLife leaders remember the one desire they had as a teen: to simply be accepted. And that's really what YoungLife is: investing in kids' lives, and making sure they remember one thing, that they're loved and accepted.  YoungLife prides themselves on their main slogan "You were made for this" meaning there is no one type of person involved in YoungLife, it's for everyone.  The Christian ministry claims "It's a place to talk about surviving school, break-ups, parents, bad grades or God.
If you ask students to describe YoungLife, they'll likely say it's the most fun they have all week. When Monday night rolls around at 7:57pm, cars roll up to the club meeting house and freshman upon freshman pile out of the car because you know everyone wants to come.  Club is an hour of fun held in the home of someone you go to school with where you yell or sing (depending on the individual) karaoke songs, raffles, crazy competitions, FOOD and learning more about God's purpose for us and new ways of looking at life.  YoungLife doesn't shove religion down your throat, but is about building deeper relationships with friends and making lasting memories together.
Senior Carly Sellers said her first YoungLife experience was definitely a night to remember.  Carly stated "We played a game in which mouth guards were worn and it was a competition to scream out the name of the various songs played, moral of the story there was nonsense screaming and a lot of spitting".  Whereas sophomore Jake Lockhart and Alex Peterson claim it's just "good times with good people".  In addition to YoungLife club on Monday nights, "Campaigners" is for people interested in talking more about the spiritual stuff that the leaders talk about at club, where meetings are held Thursday mornings before school at 6:00am.  People get to closely see what the Bible says about life and ask questions with the YoungLife leaders.
If you're wondering where you can join or attend a next YoungLife club you're in luck because Lake Mary has their own club that meets every Monday night at 7:57 and their own Campaigners group every Thursday morning at 6:00am, before school, at Einstein Bros. Bagel!  Follow the twitter page @RamsYoungLife for updates and get ready for a night of laughter and fun.