"Sweetner" Album Review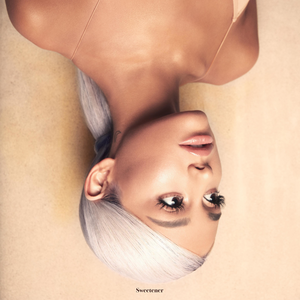 Hang on for a minute...we're trying to find some more stories you might like.
Ariana Grande's long awaited fourth album "Sweetener" has been a pleasant delight. With it still keeping Grande's girl-ish charm, it takes a dip into a more edgy side of her no one ever thought she had.
Grande's songs are known to be like a cotton candy dream land extravaganza. She still keeps this essence of sweetness through her songs: "Raindrops", "Borderline", and "Blazed." Grande then went out of her comfort zone with the use of different styles that she's only more dabbled with in the past; this being shown in "R.E.M." "God Is A Woman" and "the light is coming". The album's lead single "No Tears Left to Cry", pays a homage to the Manchester Victims as the video has many "Easter eggs" paying tribute to them and the tragic events that happened to them at Grande's Dangerous Woman Concert on May 22nd,2017 in France.
Even with all the tragedy going on in Grande's life, she still knows how to express and feel the love. In the track, "Pete Davidson," a track named after her comedian fiancé of two months, she has no problem singing about the love that she has for him. Grande also has many other love songs that show off her and Davidson's romance: the groovy Pharrell-assisted "Blazed", the much bass-heavy "R.E.M", and the '90s-inspired "Sweetener". It's difficult not to experience the love that Grande and Davidson have after hearing how happy she is with him. Senior Alyssa Case said: "I really love the love that Ariana is expressing through her album."
Grande is still as empowering as she's always been on Sweetener, but more in a warrior way than a fierce way. Grande addresses the anxiety she experienced as a result of the Manchester Arena bombing in "Breathin" ("Feel my blood runnin/ Swear the sky's falling/ I know that all this stuff's fabricated") and  the album closer "Get Well Soon" ("I'm too much in my head, did you notice?"). She also shows a strong sense of female empowerment with the single "God is a woman", by singing how woman are as great as men proclaim to be and she be up to the status like the man himself, God, is. "I love "God is a woman"! It shows how woman are in charge." commented senior Kylie Lupori. Instead of going for ballads like in her past albums, Ariana channels her emotions through uplifting sounds, as "Breathin" is a pounding anthem and "Get Well Soon" has a piano-heavy message to keep one's head up when they're going through a rough time, and "God is a woman", the ultimate girl power anthem.
With Grande's brand new album having a mix of love, female empowerment, and sorrow, she successfully accumulates her life into a lyrical masterpiece. But what this has that makes it soar above the rest, is that there is a piece of Grande's heart that you can sense through every song on the track list. I highly recommend this album, as it has the capability to make one who listens to it to feel any emotion they have in their being.