How will the Lake Mary High Soccer team perform this year?
On February 23, 2019, after two goals from seniors Nazar Tsaruk and Luke Chappel, Lake Mary successfully became the first Seminole County team to win a state championship, defeating Miami Varela 2-1. While the team was led by a strong group of seniors and an incredible coach, all that will be but a memory as tryouts for  next season comes, it also comes with a new challenge; how will the boys fare with a completely new squad and new coach. While interviewing now-senior centre-back Damian Walraven about their potential chances, he gave me this to think about : "I feel confident that we can at least [win the conference championship], but I'm not too confident in states again, as we've lost a lot of our key players." With a whopping 10 seniors (notably Tsaruk, who signed with Rollins College) leaving the team, our chances are slowly fading. But with key returning players such as seniors Justin Morales and Chase Burden, we still have a summer of hope left. What do you think of the boys' chances this year. Do you think we can repeat as state champions this year?
About the Writer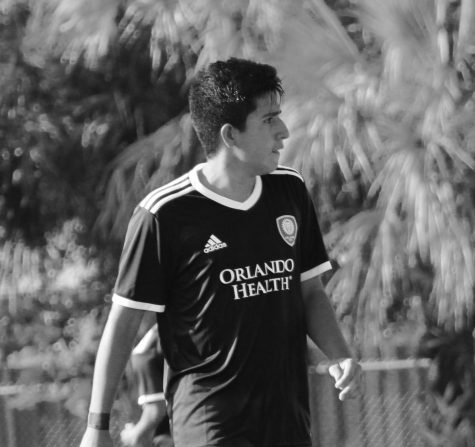 Alex Nunez, Staffer
I'm a senior here at Lake Mary. I want to be a marine biologist and I moved to USA when I was 3 from Mexico. I enjoy the outdoors and playing soccer for...