Interview with Dr. Fuhrer: Disassembled Gun Found on Campus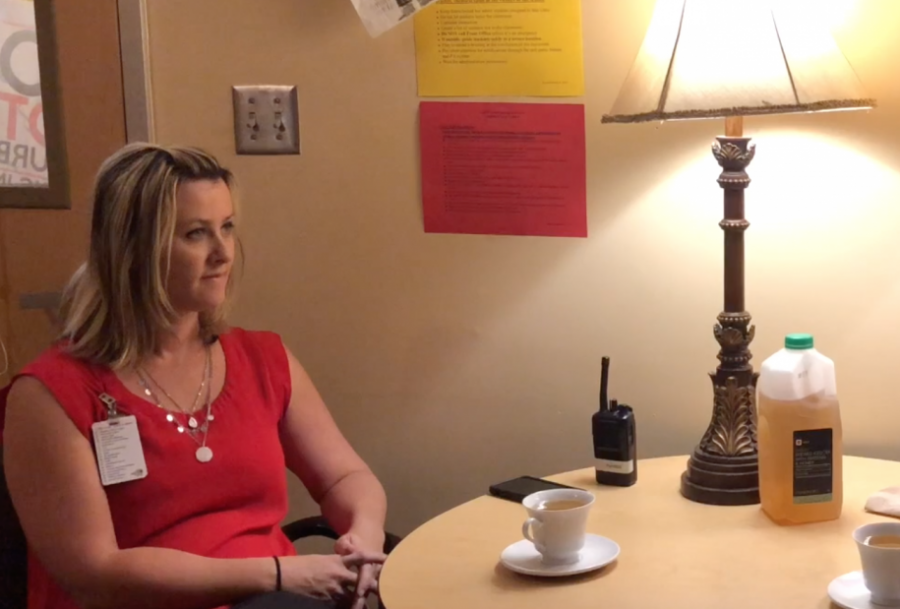 I assembled a few questions below for Dr. Fuhrer about the disassembled gun found on a student on the LMHS campus. Here are her answers:
With whatever details you are permitted to share, can you please explain what happened with the gun found on campus? How was it handled by discipline and the police department?
A student was found in possession of a disassembled handgun in the discipline office. Within seconds of the gun being discovered in the student's backpack, it was confiscated by one of the School Administration Managers. Deputies immediately intervened by doing a thorough search of the student and their belongings. There was no resistance or violent response by the student, and upon interviewing the student, we had no reason to believe that the student intended to use the disassembled weapon while on our campus, nor reason to believe that the weapon could even be made functional.
Are there any (nonconfidential) changes students and parents can expect to see on campus?
What we can disclose is that students and parents can expect to see an increase in supervision and greater law enforcement presence on campus. In addition to the two deputies that are on campus at all times during school hours, an additional deputy has been assigned to our school since this incident. The direct communication between the Seminole County Sheriff's Office and Lake Mary High School is strong and consistent with any situations that may necessitate law enforcement involvement. On the school-based end, there is a strategic plan in place to ensure supervision on every corner of our campus where students are, especially during class exchanges, before and after school. In fact, we are in the process of having additional video cameras installed to ensure that every inch of our campus is monitored by video surveillance.
A SAFE Team (comprised of Dr. Reynolds, all administrators, all security guards, school resource officers, and discipline clerical staff) meet each month to evaluate safety protocols and discuss areas for improvement, upcoming drills, threat assessments, and other needs pertaining to school security. In addition, to this team, there is also a Threat Assessment Team. This team is in place to examine any situation that could lead to an alleged or potential threat to any students on campus. The Threat Assessment Team undergoes a thorough process in collaboration with law enforcement and other local agencies (as needed) to determine if a student might be a threat. This process includes law enforcement filing a report with the Domestic Security Division, who responds immediately by going out to the home of the student in question. If it is determined that the student is a threat, security measures are immediately put into place to ensure this student is not a threat to students on campus. Lastly, every staff member on campus has had increased training this year, both in reference to mental health and safety and security.
How did student involvement aid discipline and security in handling the situation? How can students voice their concerns?
No matter how many security features and protocols we put in place, our best chance of intervening comes from students who are willing to report potential threats, whether in person or anonymously through Crimeline or the P3 campus app. When students have concerns or questions, they are encouraged to speak with administration directly. It is important that students know all administrators at Lake Mary High School have an open-door policy, and it is important students know that they can communicate with any member of the leadership team at any time (without setting up an appointment). We do provide a formalized opportunity for students to voice their concerns through the Be the Change Student Open Forums that are held once a month on Tuesdays after school at 2:30 pm. This is a great opportunity to have face to face dialogue with Dr. Reynolds and other administrators. In addition to this, it is important that students know that the Discipline Office is always available for students to report concerns. The Discipline Office is not only in place to apply consequences, but also to prevent issues from escalating.