Top 3 Best Rides At Universal/Islands Of Adventure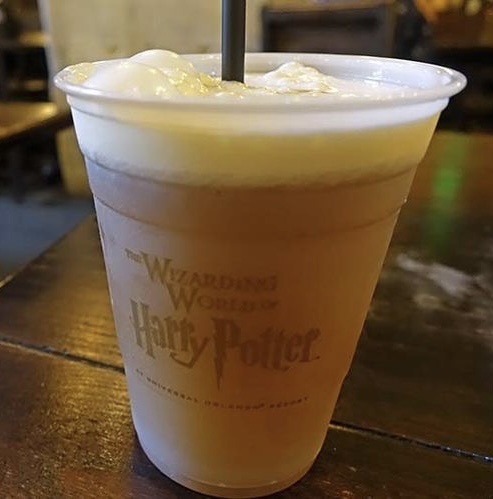 You've most likely heard of Universal Studios, the theme park in Florida that has all sorts of rides ranging from high speed roller coasters that have big hills to virtual rides. You can get food there also, there's a lot of restaurants and even shops. They have a yearly Halloween event called Halloween Horror Nights in September-October where there's a lot of haunted houses and scare zones. Universal also has two other parks that are right by the Universal park which are called Islands Of Adventure and Volcano Bay, a waterpark. Most of the rides are very fun and have great theming, although some don't. Universal is very successful, there's even one in California and Japan. I will be giving my own opinion on my top 3 favorite rides at Universal and Islands Of Adventure and why they're my favorites.
Jurassic World VelociCoaster- With a drop of 155 feet and top speed of 70 mph, Velocicoaster is easily my favorite ride at Islands Of Adventure, Universal, and that I've ever been on, so far at least. The ride has four inversions, two launches, a barrel role, and it's 2 minutes long. Velocicoaster is the newest ride at Universal and Islands, it opened June 10th, 2021, you can't use a fast pass for it which is the only downside to the ride because the wait times are usually at least an hour long. The theming is Jurassic World, they do a really good job with the theming, even in the queue waiting in line for the ride, and I'm not even a fan of Jurassic World. In the queue there's a lot of dinosaur animatronics, multiple videos that are displayed on the walls, and in the ride there's sound effects and music. So if you're a thrill seeker and like fast rollercoasters, this is definitely your kind of ride.
Hagrid's Magical Creatures Motorbike Adventure- Even though Hagrid's doesn't have as big of a hill or doesn't go as fast as Velocicoaster, don't underestimate it. It has a top speed of 50mph, a drop of 65 feet, another different kind of drop of 17 feet, but feels bigger, and goes backwards. The theming is Harry Potter, and it's themed so well, there's a lot of animatronics displayed while you're on the ride and Hagrid, a Harry Potter character talks throughout the ride, almost like an instructor. The ride came out June 13th, 2019 and you still can't use a fast pass, which is bad because the wait time is always like 2 hours long or longer. Despite the long wait time, I still think it's worth it when you get on, and at least the queue is still themed well, so you're not insanely bored. The ride is 3 minutes long and located in Islands Of Adventure.
Hollywood Rip Ride Rockit- The first ever big rollercoaster I've been on, it's a classic, but still a great ride. It's located in Universal and opened August 19th, 2009, with a 167 feet tall drop, speed of 65 mph, no inversions, and the duration of the ride is about 1 minute and 39 seconds. The ride goes up at a 90 degree angle so you're laying on your back when you're going up, but it gets to the top pretty quickly. Although the ride didn't open recently, it gets refurbished often and is a very smooth ride, the seats are also pretty comfortable for a rollercoaster. You can use a fast pass for the ride, usually the wait times aren't too crazy though, I would say it has an average wait time for a rollercoaster. The ride isn't based on a movie or anything like that, it doesn't really have a specific theming, but they make it fun by adding speakers in each seat so you can listen to music on the ride, and you can even pick which song you would like.
Based on my top 3 favorite rides, you can definitely tell that I love rollercoasters. If you have been to Universal or Islands Of Adventure, what are your favorite rides? Do you agree with any of my choices, or do you not agree with any? If you haven't been on any of my favorite Universal rides, you should for sure go on them, maybe you'll like them as much as I do.
Leave a Comment