You Won't Believe How Much 32-Year-Old Makes
Many of us would love to be Youtube rich and famous, but lack the knowledge and skills required to make our dream happen. Here's one pathway to success – the story of Jeffree Star. By emulating Jeffrey, you might soon find yourself rolling into LMHS student parking in a Maybach or a Rolls Royce.
Jeffrey Lynn Steininger, aka Jeffree Star, is an internet beauty celebrity and founder of Jeffree Star Cosmetics formed in 2014. He uploads 2-3 videos every week earning $4,500 per video on YouTube – roughly two million a year. On Instagram he has a following of over 6 million followers and earns from $10,000-$17,000 per post. In addition, he has his own successful makeup and fashion lines. He constantly comes up with new content and sells most products within minutes of posting. Star is successful at a youthful age, owning his own vegan and cruelty free cosmetics line.
Back in the early 2006, he was a musician and the most followed person on myspace. In 2009 he released his first album called Beauty Killer that featured Young Money and the queen of rap, Nicki Minaj which had over 25 million plays. Jeffree owns a number of luxury cars such as his infamous barbie pink BMW i8 coupe.
His cars are mostly barbie pink like his Lamborghini Huracan, the discontinued BMW Z4, the Tesla Model X, and the famous Rolls Royce Wraith. He films "Get Ready With Me" videos and vlogs in his white Rolls Royce Phantom.
Star lives in a 7100 square foot mansion in Calabasas with 6 bedrooms 7 baths. The house is also painted barbie pink and decorated lavishly with luxurious items. His closet is full of designer handbags, clothes, shoes and sunglasses like Gucci, Versace and Prada. He has a variety of tattoos on his body, some are Elvis Presley, Cat Woman, and Princess Diane. Jeffree doesn't have kids but he has his 5 Pomeranians called Diva, Diamond, Delicious and Daddy.
About the Writer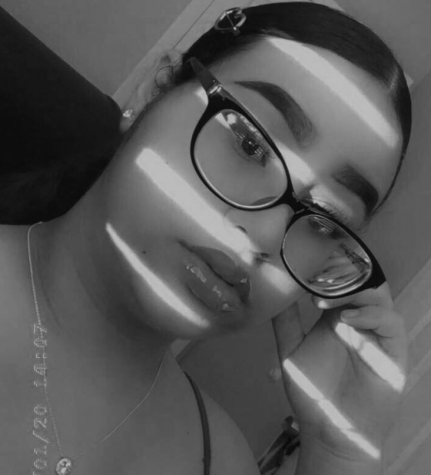 Samantha Cruz-Ricci, Editor In Chief
Samantha aka Sam is a senior, Class of 2020. She's a Californian who moved to Deerfield Beach in 2016, then she moved from Deerfield Beach to Sanford on...